Anatomic and Clinical Pathology
Genitourinary Pathology Memorial Sloan Kettering Cancer Center
Shandong University, School of Medicine, China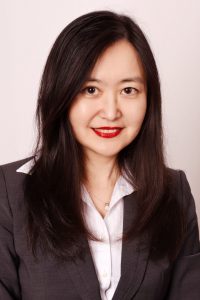 Epithelioid angiomyolipoma of the kidney: pathological features and clinical outcome in a series of consecutively resected tumors. Mod Pathol. 2013 Oct;26(10):1355-64.
Evaluation of tissue metabolites with high resolution magic angle spinning MR spectroscopy human prostate samples after three-year storage at -80 degrees C. Biomarker Insights 2: 147-54, 2007.
Pathologic outcome of laparoscopic and open radical prostatectomy. Urology 68: 1253-1256, 2006.
Metabolic characterization of human prostate cancer with tissue magnetic resonance spectroscopy. Cancer Research. 65: 3030-3034, 2005.
Quantitative pathology in tissue MR spectroscopy based human prostate metabolomics. Technology in Cancer Research and Treatment 3: 591-598, 2004.
Proton high-resolution magic angle spinning NMR analysis of fresh and previously frozen tissue of human prostate. Magnetic Resonance in Medicine. 50: 1307-1311, 2003.
Multipotent stem cells from the mouse basal forebrain contribute GABAergic neurons and oligodendrocytes to the cerebral cortex during embryogenesis. Journal of Neuroscience 21: 8854-8862, 2001.
Affiliate Medical Centers & Resources