Gastrointestinal and Liver Pathology
Anatomic and Clinical Pathology
Gastrointestinal Pathology, Icahn School of Medicine at Mount Sinai, New York
Anatomic and Clinical Pathology, University of Missouri-Columbia Program
Shandong University School of Medicine (formerly Shandong Medical University), Ji'nan, Shandong, China
Cao Z, Mulvihill MM, Mukhopadhyay P, Xu H, Erdélyi K, Hao E, Holovac E, Haskó G, Cravatt BF, Nomura DK, Pacher P. Monoacylglycerol Lipase Controls Endocannabinoid and Eicosanoid Signaling and Hepatic Injury in Mice. Gastroenterology. 2013;144(4):808-817. PMID: 23295443

Cao Z

, Yuan Y, Jeyabalan G, Du Q, Tsung A, Geller DA, Billiar TR. Preactivation of NKT cells with α-GalCer protects against hepatic ischemia-reperfusion injury in mouse by a mechanism involving IL-13 and adenosine A2A receptor. Am J Physiol Gastrointest Liver Physiol. 2009;297: G249-G258. PMID: 19556359

Cao Z

, Fang J, Xia C, Shi X, Jiang BH. Trans-3,4,5′-Trihydroxystibene Inhibits Hypoxia-Inducible Factor 1α and Vascular Endothelial Growth Factor Expression in Human Ovarian Cancer Cells. Clin Cancer Res. 2004;10:5253-5263. PMID: 15297429
Tanaka T, Boddepalli RS, Miller DC, Cao Z, Sindhwani V, Coates JR, Govindarajan R, Litofsky NS. Electrodiagnostic and Advanced Neuroimaging Characterization for Successful Treatment of Spinal Extradural Arachnoid Cyst. World Neurosurg. 2018;109:298-303. PMID: 29032220
Wang Y, Mukhopadhyay P, Cao Z, Wang H, Feng D, Haskó G, Mechoulam R, Gao B, Pacher P. Cannabidiol attenuates alcohol-induced liver steatosis, metabolic dysregulation, inflammation and neutrophil-mediated injury. Sci Rep. 2017;7(1):12064. PMID: 28935932
Petrucci V, Chicca A, Glasmacher S, Paloczi J, Cao Z, Pacher P, Gertsch J. Pepcan-12 (RVD-hemopressin) is a CB2 receptor positive allosteric modulator constitutively secreted by adrenals and in liver upon tissue damage. Sci Rep. 2017;7(1):9560. PMID: 28842619
Mukhopadhyay P, Horváth B, Rajesh M, Varga ZV, Gariani K, Ryu D, Cao Z, Holovac E, Park O, Zhou Z, Xu MJ, Wang W, Godlewski G, Paloczi J, Nemeth BT, Persidsky Y, Liaudet L, Haskó G, Bai P, Boulares AH, Auwerx J, Gao B, Pacher P. PARP inhibition protects against alcoholic and non-alcoholic steatohepatitis. J Hepatol. 2017;66(3):589–600. PMID: 27984176
Cinar R, Iyer MR, Liu Z, Cao Z, Jourdan T, Erdelyi K, Godlewski G, Szanda G, Liu J, Park JK, Mukhopadhyay B, Rosenberg AZ, Liow JS, Lorenz RG, Pacher P, Innis RB, Kunos G. Hybrid inhibitor of peripheral cannabinoid 1 receptors and inducible nitric oxide synthase for the treatment of liver fibrosis. JCI Insight. 2016;1(11):e87336. PMID: 27525312
Mukhopadhyay P, Baggelaar M, Erdelyi K, Cao Z, Cinar R, Fezza F, Ignatowska-Janlowska B, Wilkerson J, van Gils N, Hansen T, Ruben M, Soethoudt M, Heitman L, Kunos G, Maccarrone M, Lichtman A, Pacher P, Van der Stelt M. The novel, orally available and peripherally restricted selective cannabinoid CB2 -receptor agonist LEI-101 prevents cisplatin-induced nephrotoxicity. Br J Pharmacol. 2016;173(3):446-58. PMID: 26398481
Hao E, Mukhopadhyay P, Cao Z, Erdélyi K, Holovac E, Liaudet L, Lee WS, Haskó G, Mechoulam R, Pacher P. Cannabidiol protects against doxorubicin-induced cardiomyopathy by modulating mitochondrial function and biogenesis. Mol Med. 2015;21:38-45. PMID: 25569804
Mukhopadhyay P, Rajesh M, Cao Z, Horváth B, Park O, Wang H, Erdelyi K, Holovac E, Wang Y, Liaudet L, Hamdaoui N, Lafdil F, Haskó G, Szabo C, Boulares AH, Gao B, Pacher P. Hamid Boulares, Bin Gao, and Pal Pacher. Poly (ADP-ribose) polymerase-1 is a key mediator of liver inflammation and fibrosis. Hepatol. 2014;59(5):1998-2009. PMID: 24089324
Mukhopadhyay P, Horváth B, Zsengellėr Z, Bátkai S, Cao Z, Kechrid M, Holovac E, Erdėlyi K, Tanchian G, Liaudet L, Stillman IE, Joseph J, Kalyanaraman B, Pacher P. Mitochondrial reactive oxygen species generation triggers inflammatory response and tissue injury associated with hepatic ischemia-reperfusion: therapeutic potential of mitochondrially-targeted antioxidants. Free Radical Biol Med, 2012;53(5):1123-1138. PMID: 22683818
Li P, Du Q, Cao Z, Guo Z, Evankovich J, Yan W, Chang Y, Shao L, Stolz DB, Tsung A, Geller DA. Interferon-gamma induces autophagy with growth inhibition and cell death in human hepatocellular carcinoma (HCC) cells through interferon-regulatory factor-1 (IRF-1). Cancer Lett. 2012;314(2):213-222. PMID: 22056812
Cai C, Cao Z, Loughran PA, Kim S, Darwiche S, Korff S, Billiar TR. Mast Cells Play a Critical Role in the Systemic Inflammatory Response and End Organ Injury Resulting from Trauma. J Am Coll Surg. 2011;213(5):604-615. PMID: 21920785
Cao Z, Dhupar R, Cai C, Li P, Billiar TR, Geller DA. A Critical Role for IFN Regulatory Factor 1 in NKT Cell-Mediated Liver Injury Induced by α-Galactosylceramide. J Immunol. 2010;185:2536-2543. PMID: 20624945
Cai C, Gill R, Eum HA, Cao Z, Loughran PA, Darwiche S, Edmonds RD, Menzel CL, Billiar TR. Complement factor 3 deficiency attenuates hemorrhagic shock related hepatic injury and systemic inflammatory response syndrome. Am J Physiol Regul Integr Comp Physiol. 2010;299(5):R1175-1182. PMID: 20702808
Du Q, Zhang X, Cardinal J, Cao Z, Guo Z, Shao L, Geller DA. Wnt/B-Catenin Signaling Regulates Cytokine-Induced Human Inducible Nitric Oxide Synthase Expression by Inhibiting Nuclear Factor-KB Activation in Cancer Cells. Cancer Res. 2009;69(9):3764–3771. PMID: 19383900
Kim KH, Dhupar R, Ueki S, Cardinal J, Pan P, Cao Z, Cho SW, Murase N, Tsung A, Geller DA. Donor graft interferon regulatory factor-1 gene transfer worsens liver transplant ischemia/reperfusion injury. Surgery. 2009;146:181-189. PMID: 19628072
Guo S, Bragina O, Xu Y, Cao Z, Chen H, Zhou B, Morgan M, Lin Y, Jiang BH, Liu KJ, Shi H. Glucose up-regulates HIF-1α expression in primary cortical neurons in response to hypoxia through maintaining cellular redox status. J Neurochem. 2008;105(5),1849-1860. PMID: 18266932.
Cao Z, Liu LZ, Dixon DA, Zheng JZ, Chandran B, Jiang BH. Insulin-like growth factor-I induces cyclooxygenase-2 expression via PI3K, MAPK and PKC signaling pathways in human ovarian cancer cells. Cell Signal. 2007;19(7):1542-1553. PMID: 17341442
Tsung A, Klune JR, Zhang X, Jeyabalan G, Cao Z, Peng X, Stolz DB, Geller DA, Rosengart MR, Billiar TR. HMGB1 release induced by liver ischemia involves Toll-like receptor 4-dependent reactive oxygen species production and calcium-mediated signaling. J Exp Med. 2007;204(12):2913-2923. PMID: 17984303
Walker VG, Ammer A, Cao Z, Clump AC, Jiang BH, Kelley LC, Weed SA, Zot H, Flynn DC. PI-3-Kinase activation is required for PMA directed activation of cSrc by AFAP-110. Am J Physiol Cell Physiol. 2007;293(1):C119-C132. PMID: 17360811
Zhong XS, Liu LZ, Skinner HD, Cao Z, Ding M, Jiang BH. Mechanism of vascular endothelial growth factor expression mediated by cisplatin in human ovarian cancer cells. Biochem Biophys Res Commun. 2007;358(1):92-98. PMID: 17470361
Xia C, Meng Q, Cao Z, Shi X, Jiang BH. Regulation of angiogenesis and tumor growth by p110 Alpha and AKT1 via VEGF expression. J Cell Physiol. 2006;209:56-66. PMID: 16775835
Fang J, Xia C, Cao Z, Zheng JZ, Reed E, Jiang BH. Apigenin inhibits VEGF and HIF-1 expression via PI3K/AKT/p70S6K1 and HDM2/p53 pathways. FASEB J. 2005;19:342-353. PMID: 15746177
Fang J, Cao Z, Chen YC, Reed E, Jiang BH. 9-β-D-Arabinofuranosyl-2-fluoroadenine Inhibits Expression of Vascular Endothelial Growth Factor through Hypoxia-Inducible Factor-1 in Human Ovarian Cancer Cells. Mol Pharmacol. 2004;66:178-186. PMID: 15213310
Peng Y, Jiang BH, Yang PH, Cao Z, Shi X, Lin MC, He ML, Kung HF. Phosphatidylinositol 3-Kinase Signaling Is Involved in Neurogenesis during Xenopus Embryonic Development. J Biol Chem. 2004;279:28509-28514. PNID: 15123704
Cheng J, Leng X, Cai S, Cao Z, Cao G, Du Y. Detection of point mutations of BCL10 gene in hepatocellular carcinoma tissues: report of 46 cases. Hum Mutat. 2000;15(5):482-483. PMID: 10790217
*** The following articles were written in Chinese and were published in medcal journals in China ***
Zhou X, Cao Z, Song Z, Xu C. Myonephropathic metabolic syndrome caused by strenuous exercise. Modern Diagnosis & Treatment. 2002;13(2):118-119.
Cheng j, Peng j, Cao Z, Zhang Y, Leng X, Du R. The construction of a hepatoma-specific adeno-associated virus vector carrying p53 gene. Chinese Journal of General Surgery. 2001;16(6):358-361
Zhou X, Sun L, Cao Z, Song Z, Xu Z. Postoperative administration of Somatostatin to prevent pancreatic leakage in patients undergoing pancreatodudenectomy. Journal of Hepatopancreatobiliary Surgery. 2001;9(6):436-437.
Cao Z, Cheng J, Liu K, Chen L, Du R, Leng X. Aberrations of the p53 gene and the expression of MDM2 oncogene in human hepatocellular carcinomas. Chinese Journal of Surgery. 2000;38(8):639.
Cao Z, and Leng X. P53 gene abnormalities in hepatocarcinogenesis and its clinical implications. Foreign Medical Sciences, Surgery Branch. 2000;27(3);130-133.
Liu K, Wei Y, Cao Z, Leng X. Intermittent repeated intraperitoneal implantation of microencapsulated islets: an experimental study. World Chinese Journal of Digestology. 2000; 8(2):228-230.
Liu K, Yu C, Cao Z, We Yi, Du R, Leng X. Microencapsulated rat islets xenograft to cure diabetic mice: an experimental study. Chinese Journal of Experimental Surgery. 2000;17(3):277
Sun W, Zeng S, Hui X, Cao Z. The effect of cimetidine on cellular immunity in patients with malignant obstructive jaundice. Journal of Hepato-pancreatobiliary Surgery. 2000;12(3):125-126.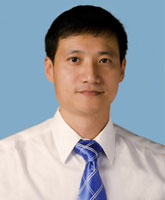 James A. Esterly Memorial Scholarship, Dept. of Pathology, University of Missouri, 2018
NIH Fellows Award for Research Excellence, 2013
NIH Intramural Research Training Award (IRTA), 2011 ~ 2013
NIH T32 fellowship Award (T32 HD049307), UPMC, 2009 ~ 2010
West Virginia University Graduate Student Travel Award, 2005
Travel Award, 5th Ovarian Cancer Research Symposium, Seattle, WA, 2004
Beijing Medical University Guanghua Graduate Scholarship, 1998
Shandong Medical University Academic excellence awards, 1991 ~ 1993
Affiliate Medical Centers & Resources