Anatomic Pathology, Clinical Pathology and Hematology/Hematopathology
Anatomic and Clinical Pathology
Hematology subspecialty
Hematopathology, University of Utah, Salt Lake City, UT
Surgical Pathology, Barnes-Jewish Hospital, Washington University, St. Louis, MO
Anatomic and Clinical Pathology, Barnes-Jewish Hospital, Washington University, St. Louis, MO
Washington University School of Medicine, St. Louis, MO
Qu K, Pan Q, Zhang X, Rodriguez L, Zhang K, Li H, Ho A, Sanders H, Sferruzza A, Cheng S, Nguyen D, Jones D, Waldman F. (2013) Detection of BRAF V600 mutations in metastatic melanoma: Comparison of the Cobas 4800 and Sanger sequencing assays. Journal of Molecular Diagnostics 15(6):790-5.
Dai Z, Kelly JC, Meloni-Ehrig A, Slovak ML, Boles D, Christacos NC, Bryke CR, Schonberg SA, Otani-Rosa J, Pan Q, Ho AK, Sanders HR, Zhang ZJ, Jones D, Mowrey PN. (2012) Incidence and patterns of ALK FISH abnormalities seen in a large unselected series of lung carcinomas. Molecular Cytogenetics 5(1):44-9.
Ho AK, Teman CJ, Smith GP, Nightingale DR, Miles RR. (2011) Composite mantle cell and diffuse large B-cell lymphoma: report of two cases. International Journal of Surgical Pathology 19(5):643-8.
Schumacher JA, Szankasi P, Bahler DW, Ho AK, Kelley TW. (2011) A pyrosequencing-based test for detection and relative quantification of the BCR-ABL T315I point mutation. Journal of Clinical Pathology 64(7):618-25.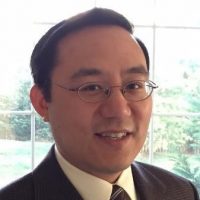 United States and Canadian Academy of Pathology
Society for Hematopathology
College of American Pathologists
Association for Molecular Pathology
American Society for Clinical Pathology
Affiliate Medical Centers & Resources